Water Rooter™ Privacy Policy
How We Handle Our Visitors' Information
We retain order records in the event customers wish to return their purchase for a refund. However. we never conduct mailings, email campaigns or any other marketing efforts targeting past customers or visitors who contact us.
On the other hand, we utilize the following services that may gather data on our visitors in order to communicate with customers, keep our site safe, load our pages quickly and reliably, and help us to grow our business and better serve our customers:
Social Media
We link to several social media properties and display Water Rooter reviews and comments posted on Facebook. Please visit the Facebook privacy policies.
Cloudflare
WaterRooter.com subscribes to CloudFlare content delivery services. As such, Cloudflare logs our visitors' interactions in order to provide better services (e.g., using visitor log data in order to detect new threats and malicious third parties). CloudFlare may share information about our visitors where they have a reasonable belief that a visitor poses a security threat. You can learn more about CloudFlare's information collection and sharing here.
Google
We use Google Analytics to collect information about use of this site. Google Analytics collects information such as how often users visit this site, what pages they visit when they do so, and what other sites they used prior to coming to this site. We use the information we get from Google Analytics only to improve this site. Google Analytics collects only the IP address assigned to you on the date you visit this site, rather than your name or other identifying information. We do not combine the information collected through the use of Google Analytics with personally identifiable information. Although Google Analytics sets a permanent cookie on your web browser to identify you as a unique user the next time you visit this site, the cookie cannot be used by anyone but Google. Google's ability to use and share information collected by Google Analytics about your visits to this site is restricted by the Google Analytics Terms of Use and the Google Privacy Policy. You can prevent Google Analytics from recognizing you on return visits to this site by disabling cookies on your browser.
Godaddy
Our website domain name is registered at Godaddy, the same company that hosts our files. While we are not explicitly aware that they track our visitors, you can read their privacy policy here.
Got questions or comments?

Please call us at 828-515-0177 or send an email to john@waterrooter.com (If emailing us, be certain to include the words "Water Rooter" in the subject line so that your message doesn't accidentally get overlooked).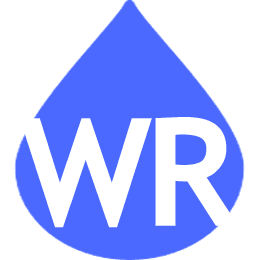 Water Rooter
The simple, safe device for unclogging underground gutter drain pipes.
Read our instructions for how to clean underground gutter drains.